Hire a Private Investigator in India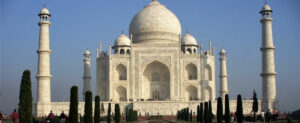 India, located in South Asia, is a diverse and culturally rich country known for its vibrant traditions, historical landmarks like the Taj Mahal, and spiritual practices such as yoga and meditation. With a population of over 1.3 billion people, India is the world's largest democracy and boasts a mix of bustling cities, picturesque landscapes, and a wide range of languages and religions.
The following are Indian private investigators and investigation agencies in India. Before you hire a detective in India, contact the appropriate licensing authority to confirm current license information.
Countries in India include Bangladesh, Bhutan, India, Maldives, Nepal, Pakistan, and Sri Lanka.
To learn more about making a hiring decision, read Tips for Hiring an Investigator
If you have any questions, please let us know.